Ryan Lee Crosby Band
Released October 10, 2018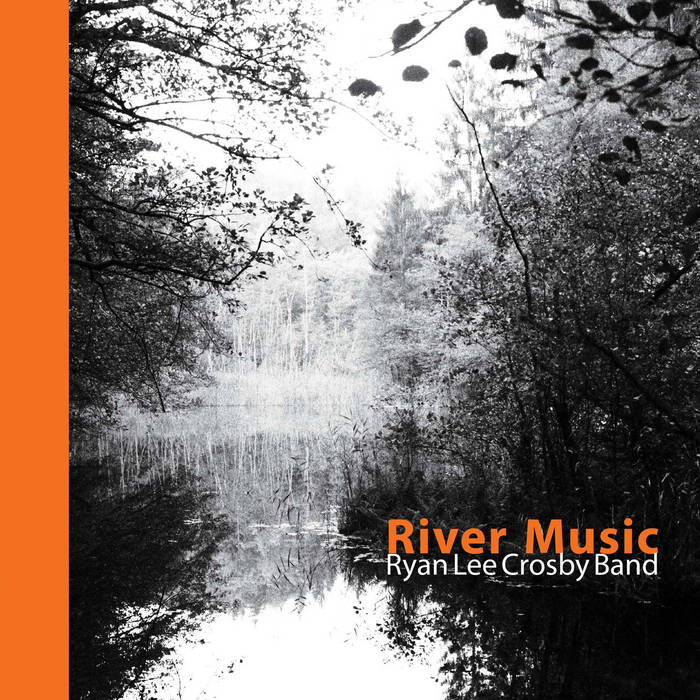 His new LP River Music is a new step in Ryan Lee Crosby's musical development. Inspired by an intense study of African and Indian musicians such as Ali Farka Touré or Pandit Debashish Bhattacharya, Ryan absorbs sounds of Mali-Blues and Indian Ragas while playing a 22-stringed Indian slide-guitar and being accompanied by breath-taking tabla playing. As a contrast the sound of the band is completed by a gutsy blues harp and some mean electric guitar as if Jerry Garcia, Charles Musselwhite, and Ravi Shankar were having a relaxed jam-session on some shadowed patio somewhere in Mumbai.
Latest Reviews & News:
"Ryan Lee Crosby Band – River Music" review and interview with RLC by Deep Blues
If blues musics are to survive this popno-tomorrow-is-already-boring-world it has to mutate and evolve, meander and stretch, and that's just what Ryan Lee Crosby does with his new album River Music by going forward into the past via India, and Malian desert music tones transmogrified via Mississippi hill country trance/drone vibes.
"RYAN CROSBY BAND – RIVER MUSIC" by Terrascope UK
Ryan has been inspired by African and Indian musicians, like Ali Farka Touré and Pandit Debashish Bhattacharya. These influences are keenly felt, and as such have invested these country folk/blues with desert rhythms and Indian ragas. The songs sing out with a clarity and determination that work so well, the album should be listened to as a complete piece. The title track is in itself magnificent, driven along by tabla and harmonica with Ryan's guitar ringing out, the press release says "It's like Jerry Garcia, Charlie Musselwhite and Ravi Shanker, having a relaxed jam session on some shadowed patio, somewhere in Mumbai". I would also add that in places I'm reminded of the sorely missed slide guitar maestro Bob Brozman and the relaxed singing style of Geoff Muldaur. This is an excellent album, that I'm also pleased is available on vinyl, as it sounds particularly great in this format.
"Ryan Lee Crosby: River Music" by Rootsville Blues Jazz & Roots Info
Multi-instrumentalist Ryan Lee Crosby is ready for his sixth full CD with this "River Music". Most of the time this Boston based bluesman plays with an intercontinental formation. The album is released for Europe by the German Cosi Records and for his homeland by Knick Knack Records from Seattle.
Crosby mostly plays on an electric 12-string guitar and chaturangui (the 22-string Indian slide guitar designed by Pandit Debashish Bhattacharya) and is accompanied by fretless guitar, tabla, harmonica and gourd (West African percussion). The influence of the raga is heard through the band's hypnotic, almost trance-like motifs, and the blues seeps through Crosby's dynamic vocals and masterful one-line guitar lines.